Case Studies | Building the Swaggerty's Sausage Mobile App
Swaggerty's Sausage Mobile App
Plan Left's mobile app development service helped this familiar household brand revolutionize their B2B communication, leading to increased sales and revenue.
Project Highlights
"Traditional" communication avenues now include telephone, email, instant messengers, and texts. When attempting communication with a vast number of recipients in order to convey proprietary information that can't be shared in a public setting, these "traditional" communication outlets are time consuming and leave room for errors. Errors might include unanswered calls, emails diverted to spam inboxes, undelivered text messages, and more. As a result, distributors and sellers missed important information regarding price changes, marketing content, product details and more.
Swaggerty's needed a unified communication tool for their distribution network
Using an Ionic framework powered by a Laravel backend, we built an app that's light, fast, functional, and future-proof
Push notifications and group messaging streamline internal communication
Swaggerty's needed a unified communication tool for their distribution network
The app's built-in marketing hub gives Swaggerty's B2B partners easy access to crucial marketing assets
Better Customer Relationships
Better relationships with brand partners leads to increases in sales and distribution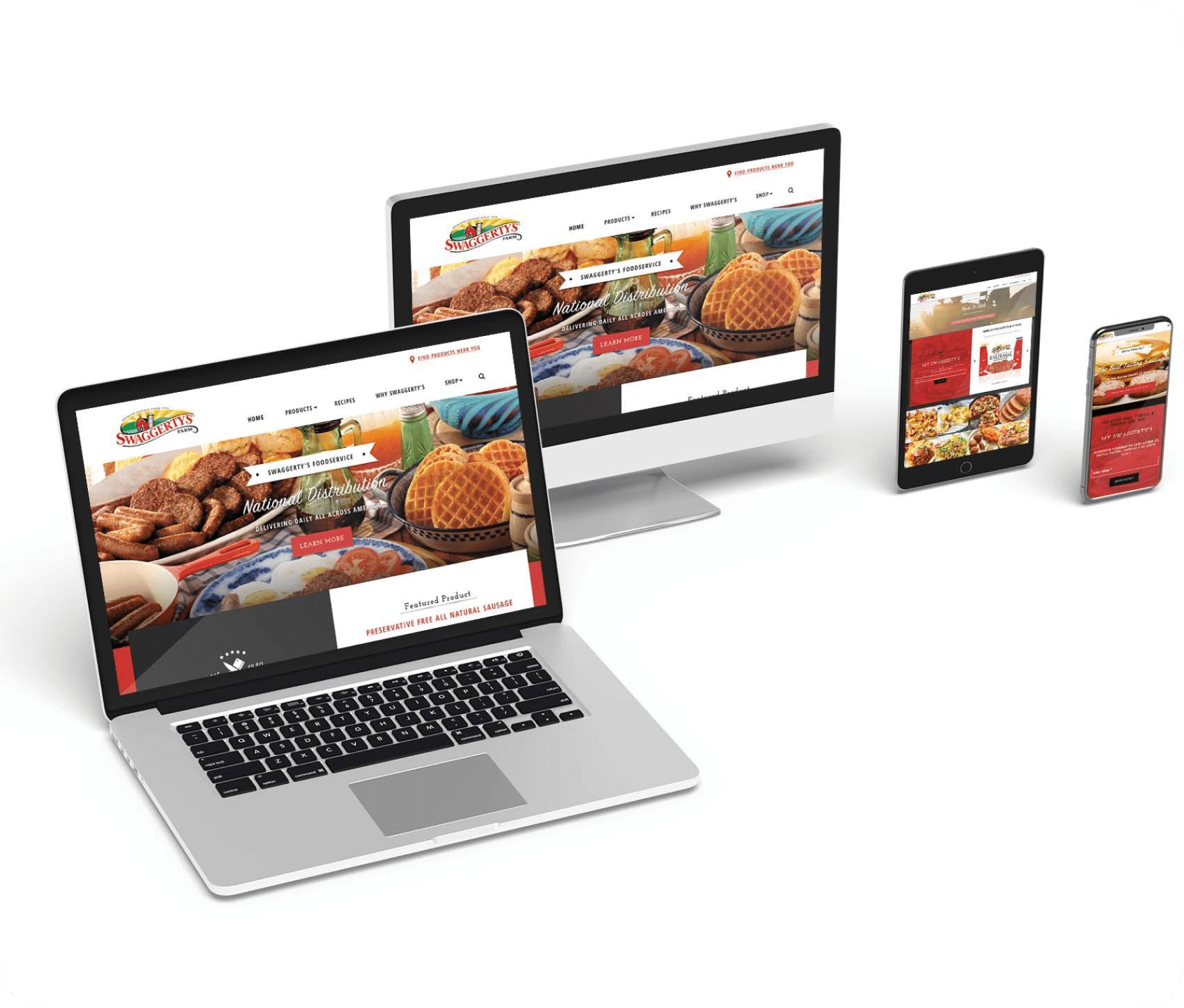 The Problem
Swaggerty's reported difficulty with communicating with their distribution partners.
Without a central communication platform, Swaggerty's had no way to communicate with large B2B user groups.
Outgoing communications were decentralized, and often would result in missed calls, emails being diverted to spam, or undelivered text messages.
As a result of these communication issues, distributors and retailers missed important announcements regarding price changes, new marketing content, sales, promotions, changes to product details and more.
The Solution
Build a custom mobile app that can be used by Swaggerty's that can:
Manage outgoing B2B communications in a central location
Manage incoming B2B communications in a central location
Manage marketing assets and make them available to B2B partners in a central location
Give Swaggerty's B2B partners real time access to new brand and product information
Make it possible to send announcements to partner groups in the form of push notifications
Improve relationships with distribution partners
Improve relationships with retail partners
Using a Laravel base, the initial development of the app would be made easier through the use of developer tools which could speed development for cost and time savings. This app development could also include a web-facing version built on a Laravel framework.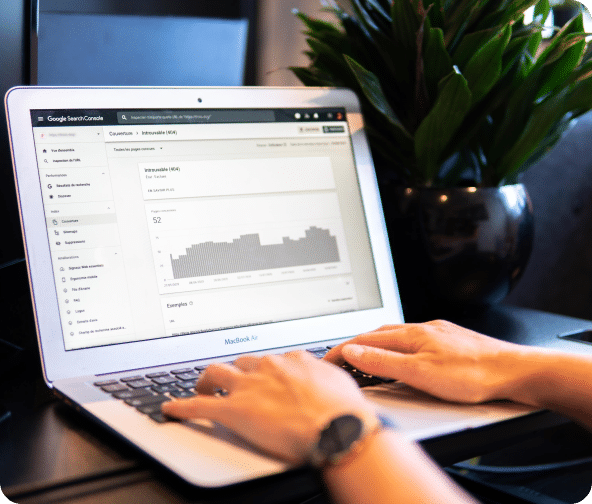 The Results
Through the use of the app, Swaggerty's can now use in-app messaging and push notifications to convey important information to distributors, vendors, and retailers.

Information sharing enabled product detail accessibility
Swaggerty's now has the ability to notify retailers when there are changes to product details, including packaging or nutrition information based on supply/demand changes.
The app also serves as a marketing and branding hub where retailers can access the latest content, designs, and other marketing assets for use in their stores. That information can be imported easily with the content management system within the Swaggerty's app.
Because the app was built on an open-source Ionic platform, Swaggerty's could enjoy cross-platform compatibility and a lower cost of development and ownership.
Finally, users could log in with social accounts, eliminating the need to remember yet another username and password, which encourages adoption and regular use of the app.
Through several initiatives by Plan Left Digital Partners, the Swaggerty's brand experienced a period of unprecedented growth in sales, revenue, distribution, and brand awareness.
The bottom line is: Swaggerty's Sausage Company, Inc.'s bottom line is growing, and this is a direct result of the control, flexibility, and marketing capabilities the proprietary app design and development from Plan Left offers.
The app serves as a marketing and branding hub where B2B partners can access Swaggerty's marketing assets, logos, recipes, images, and videos.
App users get unprecedented access to product details, marketing assets, health and safety announcements, and supply chain updates.
Social profile login feature makes it easier for brand partners to log in and use the app.
Swaggerty's needed a unified communication tool for their distribution network
The app's built-in marketing hub gives Swaggerty's B2B partners easy access to crucial marketing assets
Better Customer Relationships
Better relationships with brand partners leads to increases in sales and distribution