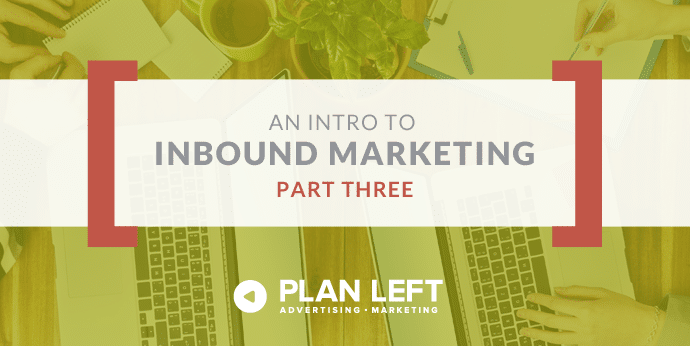 This is the third part of our Intro to Inbound Marketing series. Now that you understand a bit more about inbound marketing, you may be ready to either begin inbound marketing services or increase your current efforts. Whatever your choice, we'll need a few things from you to get started.
What We Need from You
Before we can do any of these things, we need a few things from you. First, we need to know your brand standards. This helps us to craft content that fits your vision and mission. Understanding your brand also helps us to understand your buyer personas.
Buyer personas are your target audience. We want to help you create content that answers questions they don't even know they have yet. We'll help you position yourself as an expert, which then convinces buyers to come to you with all their questions. When they come to you for answers, that means they'll come to you for your products and services later.
We'll also need contact information for all of your previous customers. In order to make sure you continue to provide the best possible service, you have to follow up on occasion. You can do so by sending out your latest ebooks, white papers, and case studies. A survey that asks how you did and if they'd consider making a future purchase. Discounts and free trials as they move through the buying journey. Their answers let you know where they are in the buying cycle so you can continue your automated marketing campaigns without insulting them.
Let's Grow Your Business!
With these things in place, we'll be set to help you grow your business. If you're already practicing inbound marketing, you may have learned something that will help you hone your craft. If you're just getting started and have no idea what's going on, maybe we provided a few answers. If you're not seeing results from your efforts, let us know. We can help by examining the process to see where improvements could be made.
Explore Latest Posts
Hate. It's a strong word. People use it to describe bad customer service experiences or traffic jams or overcooked meat. ... read more

With cameras on laptops, phones, watches, glasses, belt buckles, and everywhere in between, who even needs to hire a professional ... read more

Media presentations serve many purposes, not the least of which is marketing your products or services. Before releasing marketing materials ... read more